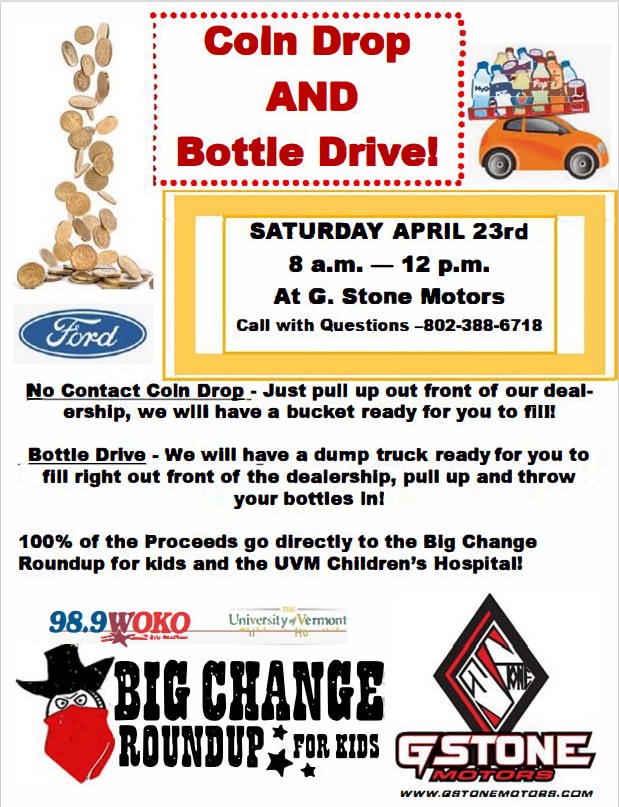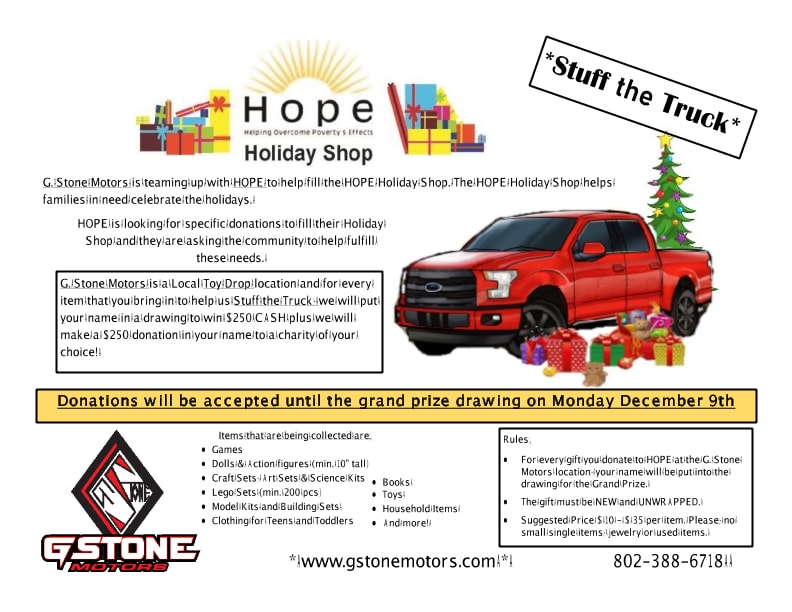 Please join us for the 1st Annual 2019 Youth Hunting Extravaganza brought to you by G. Stone Motors and Vermont Field Sports! This event will take place at the G. Stone Make It Shine and Vermont Field Sports on Rt 7 in Middlebury. Sunday, November 10th from 12:00pm - 3:00 pm. Vermont Wildlife Biologists will be on hand to age, weigh, and record deer. Other displays include; VT State Game Wardens with the Operation Game Thief Trailer, Vermont State Police K9 Unit, Vermont Bowhunters Association youth mentoring program, Dead Creek Ducks Unlimited, Butch Bragg Taxidermy, Dustin Dattilio Artwork, C&S Hunting Supply, Pratt's Store & Catering, and 92.1 WVTK! Check out the flyer for a list of giveaways and grand prizes!! Don't miss this family friendly community event as we celebrate the sport of youth hunting!!!!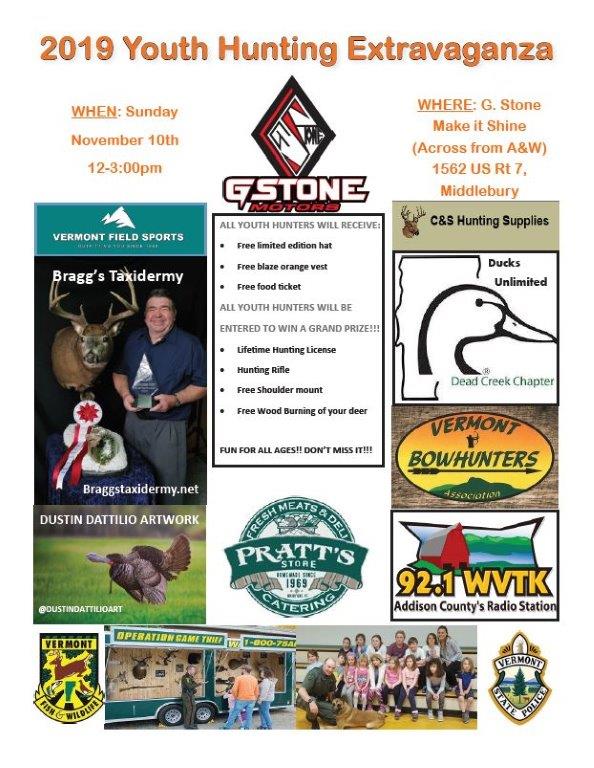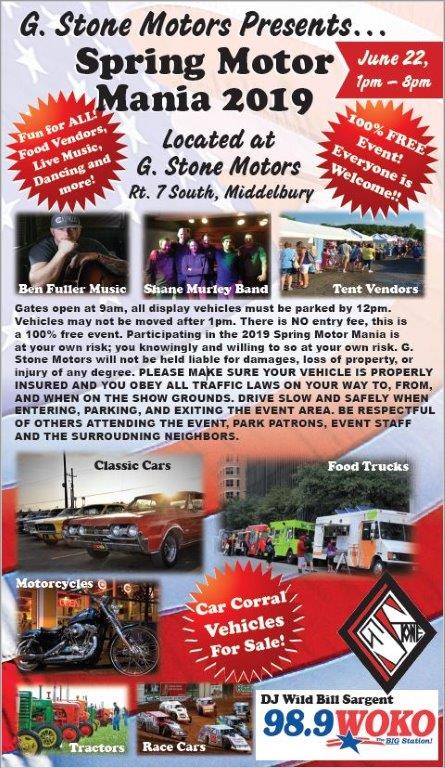 Spring Motormania Event Info:
1. This event is being held at G. Stone Motors 36 Boardman Street, Middlebury, VT 05753
2. All vehicles, vendors, and displays must be set up by 12 Noon.
3. All vendors must have appropriate permitting and supply a certificate of liability insurance.
4. This is a family friendly free event, alcohol is strictly prohibited (unless provided as a sample tasting by approved vendor).
5. Set up is from 8am-12noon, gates will be closed at noon and the show will take place from 1pm until 8pm.
6. No parking will be allowed along the roadsides, dedicated parking areas and shuttle transportation will be marked and available. 
7. All questions can be answered by calling Travis Romano or Todd Stone at 888-398-0785.
8
. Please remember to obey all traffic laws before, during, and after the event.
9. G. Stone Motors is not responsible for damage to vehicles, theft, or injury.
10.Have a fun time! Eat, enjoy the entertainment and check out the cars.